Accession#:
2019.11
Label/Maker:
Unknown
Date:
1908
Object Details:
Advertising Cockade Style Hand Fan, 1908
Made in France
Paper, Wood, Wire, and Cotton Fabric
This cockade hand fan is circular with a double-sided, pleated paper leaf. The scalloped edges in the shape of flower petals are attached to two green, wooden stick handles. The front of leaf has a cream background bordered in green with a print of red carnations, green foliage, and a brown and green beetle. The reverse side has a cream background with blue printed lettering in different fonts advertising Huyler's Candies.
____________________
Donated by Caroline Moller '57. This fan is part of a collection started by Donor's Grandmother, Fannie Parker Mallory Hemingway (July 10th, 1864- January 26th, 1948)
2019.11.19


Reference: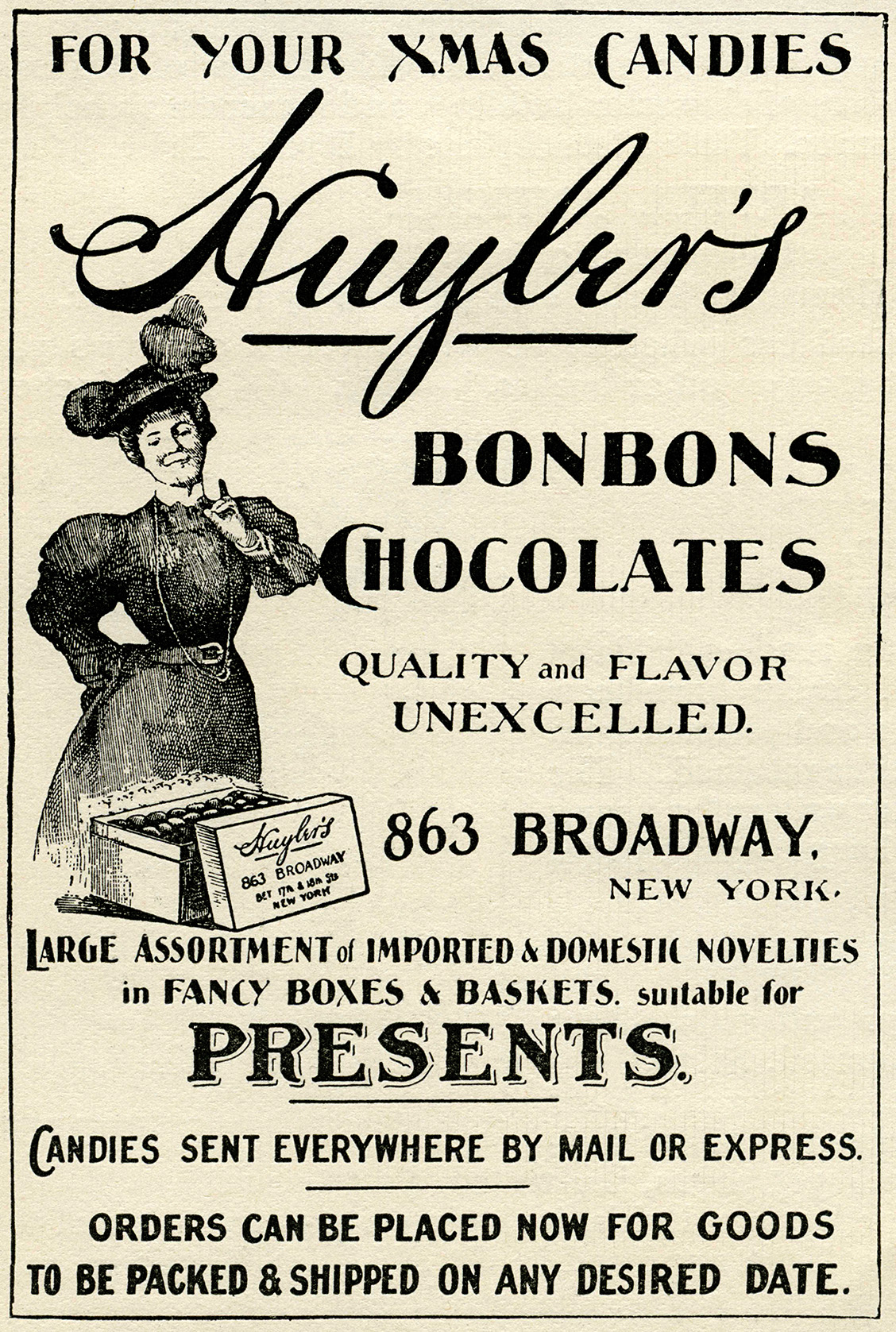 Promotional Advertisement for Huyler's candies
Cultural Connections:
Huyler's candies started as a family business in 1874 by John S. Huyler who had worked in his father's ice cream and bakery store. At one time this company was considered the finest chocolate maker in the United States. Huyler's progressive marketing strategies included placing a candymaker in storefronts to engage the public in the process of creating confections, while encouraging them to purchase products. He also wrote ads about how molasses candy was recommended by doctors for sore throats and provided samples for customers to taste.
The hand fan from the Lasell Fashion Collection is considered a promotional tool. Huyler's used this accessory, as a way to promote their brand during La Belle Époque, when fashion and the arts were celebrated.

Click to Enlarge